"Implementing A World Class Safety Culture" Part I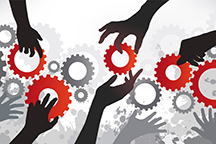 Leadership FIT Tool™
---
FIT (Focused Intervention (Injury) Technique)
Targeted workshop for the management ranks
Provides a high level understanding of culture and its impact on safety performance
Participants move from issue identification to leadership commitments that improve the safety culture of their organizations
"Implementing A World Class Safety Culture" Part II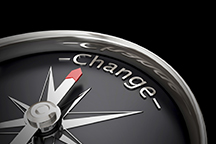 Grassroots Safety Culture Action Planning Workshop™
---
Targeted workshop for frontline employees
Features user-friendly concepts and interactive tools to help participants understand culture and its impact on safety performance
Task teams are formed to address cultural issues that undermine safety performance
Culture Change Tools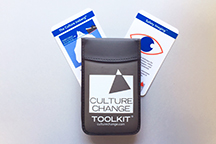 Included in Part I & II
---
Historical Path™- How safety culture evolved historically to become a critical element in incident prevention.
Stew and Broth™- Safety excellence requires a strong, positive safety culture as well as good safety programs.
Culture Iceberg® – Helps identify the cultural norms that support or undermine established policies and procedures.
Leadership FIT Tool for Safety Culture Change™- FIT stands for Focused Intervention (Injury) Technique. Tool to help leadership engage the safety culture to impact injury types and commit to effective preventive actions.
Safety Imaging®- Technique for visualizing What If scenarios — either before or after the fact — and exploring their hazard potential.